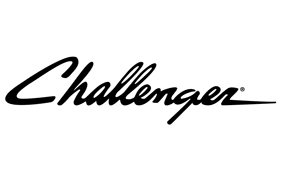 Challenger 900, 1100, 130 Gal application system workshop service manual
Format: PDF
Pages: 710
File size: 9,06 MB
Workshop service manual for Challenger 900, 1100, 130 Gal is available for instant download after purchase at any time. Can be downloaded and viewed on any device. Download free preview PDF file using link in Attachments TAB
Challenger 900, 1100, 130 Gal workshop service manual free pdf download
Every manual on this site is available for instant download after purchase. If you are not sure whether you need this document, you may download a free preview pdf file of the original document, looking at which you can understand whether it suits you or not. This preview file will include the initial part of the main document, about 5% of the pages. As a rule, this will be enough to get acquainted with the contents of the document and view the names of sections. You can find the download link in the Attachments section.
Manuals come in a convenient PDF format. Each Document has passed the integrity test by our specialists and is optimized for viewing on any device. You can easily open PDF files on a computer, Mac or PC, any tablet and smartphone.
All purchased manuals are stored in your account, you can always find them there and download again at no extra charge. Your account is open for you 24 hours a day, 7 days a week. This guide will always be with you in your gadget, it will never break or get dirty, you cannot lose it.
There have been cases of incomplete downloads of very large files (over 150 MB). In this case, we will give you an alternative download link. In case of difficulties during downloading or other problems without hesitation, please contact us through the feedback form. We will be happy to help you.
All major credit/debit cards and PayPal are accepted. No tax and additional fees added. We guarantee your satisfaction!
Everything can be fixed!
Document type

Workshop service manual

Language

English

Machinery type

application system
Challenger is a brand of AGCO Corporation.
The Challenger brand appeared in 1987, when Caterpillar began to produce tracked tractors. Since then, the range of equipment produced under the Challenger brand has expanded considerably and expanded to include wheeled tractors, combines, forage equipment, self-propelled sprayers and fertilizer spreaders, tillage machines and mounted implements.
Each unit of technology has its own long success story.
The Challenger brand lineup has continued to be replenished with new modern machines: Spra-Coupe 4000 series sprayers, TerraGator 2244 and 3244 sprayers, upgraded MT600C and MT500B wheeled tractors, the latest MT900C articulated tractors. Such a significant expansion of the range was the beginning of the formation of common technological platforms and a common corporate identity for the Challenger machines. With its rich history and decades of experience, the Challenger brand continues to expand. Today it combines a full range of modern and high-performance agricultural equipment.