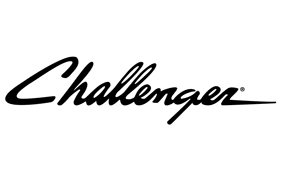 Challenger MT738, MT740, MT743 tractor pdf workshop service manual
Format: PDF
Pages: 1679
File size: 43.93 MB
Language: German
Models: Rubber Track Tractors: MT738, MT740, MT743
Workshop service manual for Challenger MT738, MT740, MT743 tractor is available for instant download after purchase at any time. It can be downloaded and viewed on any device. Download free preview PDF file using the link in Attachments TAB
Challenger MT738, MT740, MT743 tractor pdf workshop service manual is available for instant download after purchase. Download a free preview pdf file of the original document, and decide whether it suits your needs. This preview file will include the initial part of the main document, about 5% of the pages. As a rule, this will be enough to get acquainted with the contents of the document and view the names of sections. You can find the download link in the Attachments section.
Manuals come in a convenient PDF format. Each Document has passed the integrity test by our specialists and is optimized for viewing on any device. You can easily open PDF files on a computer, Mac or PC, any tablet or smartphone.
All purchased manuals are stored in your account, so you can download them again at no extra charge. Your account is open for you 24 hours a day, 7 days a week.
If you have an issue with a file download, just contact us and we will give you an alternative download link. Every file on this site was checked. In case of any problems please contact us through the contact page. We will be happy to help you.
All major credit/debit cards and PayPal are accepted. No tax and additional fees added. We guarantee your satisfaction!
Everything can be fixed!
Tipo de Documento

Manual de servicio de taller

Idioma

alemán

Tipo de maquinaria

tractor
Challenger es una marca de AGCO Corporation.
La marca Challenger apareció en 1987, cuando Caterpillar comenzó a producir tractores de orugas. Desde entonces, la gama de equipos producidos bajo la marca Challenger se ha expandido considerablemente y se ha ampliado para incluir tractores de ruedas, cosechadoras, equipos de forraje, aspersores autopropulsados y esparcidores de fertilizantes, máquinas de labranza e implementos montados.
Cada unidad de tecnología tiene su propia larga historia de éxito.
La línea de la marca Challenger ha continuado llenándose con nuevas máquinas modernas: pulverizadores de la serie Spra-Coupe 4000, pulverizadores TerraGator 2244 y 3244, tractores de ruedas mejorados MT600C y MT500B, los últimos tractores articulados MT900C. Una expansión tan significativa de la gama fue el comienzo de la formación de plataformas tecnológicas comunes y una identidad corporativa común para las máquinas Challenger. Con su rica historia y décadas de experiencia, la marca Challenger continúa expandiéndose. Hoy en día combina una gama completa de equipos agrícolas modernos y de alto rendimiento.