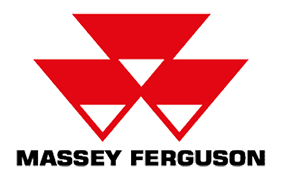 Massey Ferguson WR9840. WR9860, WR9870 self-propelled windrower pdf service manual RU
Format: PDF
Pages: 1568
File size: 68.34 MB
Language: Russian
Models: Massey Ferguson windrowers WR9800 series: WR9840. WR9860, WR9870
Service manual for Massey Ferguson WR9840. WR9860, WR9870 self-propelled windrower is available for instant download after purchase at any time. It can be downloaded and viewed on any device. Download free preview PDF file using the link in Attachments TAB
Massey Ferguson WR9840. WR9860, WR9870 self-propelled windrower pdf service manual RU is available for instant download after purchase. Download a free preview pdf file of the original document, and decide whether it suits your needs. This preview file will include the initial part of the main document, about 5% of the pages. As a rule, this will be enough to get acquainted with the contents of the document and view the names of sections. You can find the download link in the Attachments section.
Manuals come in a convenient PDF format. Each Document has passed the integrity test by our specialists and is optimized for viewing on any device. You can easily open PDF files on a computer, Mac or PC, any tablet or smartphone.
All purchased manuals are stored in your account, so you can download them again at no extra charge. Your account is open for you 24 hours a day, 7 days a week.
If you have an issue with a file download, just contact us and we will give you an alternative download link. Every file on this site was checked. In case of any problems please contact us through the contact page. We will be happy to help you.
All major credit/debit cards and PayPal are accepted. No tax and additional fees added. We guarantee your satisfaction!
Everything can be fixed!
Language

Russian

Document type

Service manual

Machinery type

self-propelled windrower
We offer service manuals for Massey Ferguson tractors, combine harvesters and other agriculture machinery. Also, you can find repair manuals, operator manuals, repair time schedules, maintenance manuals in our catalog. If you haven't found the manuals you need, feel free to contact us and make an inquiry.
AGCO Limited ™ MASSEY FERGUSON is a manufacturer of agricultural and construction equipment, founded in 1958. The company's headquarters is located in Dalut, Georgia, USA. The main activity of the company is the production of agricultural machinery: tractors, combines, lawn mowers, as well as loaders on the tractor chassis. The company's plants are located in France, Denmark, Canada, Brazil and the United States.